What's in the box?
Your new GTR Bamboo 2in1
Fast charger
R2 Remote, leash, remote case and charging cable
Accessories carry case
Y tool
Spare screws set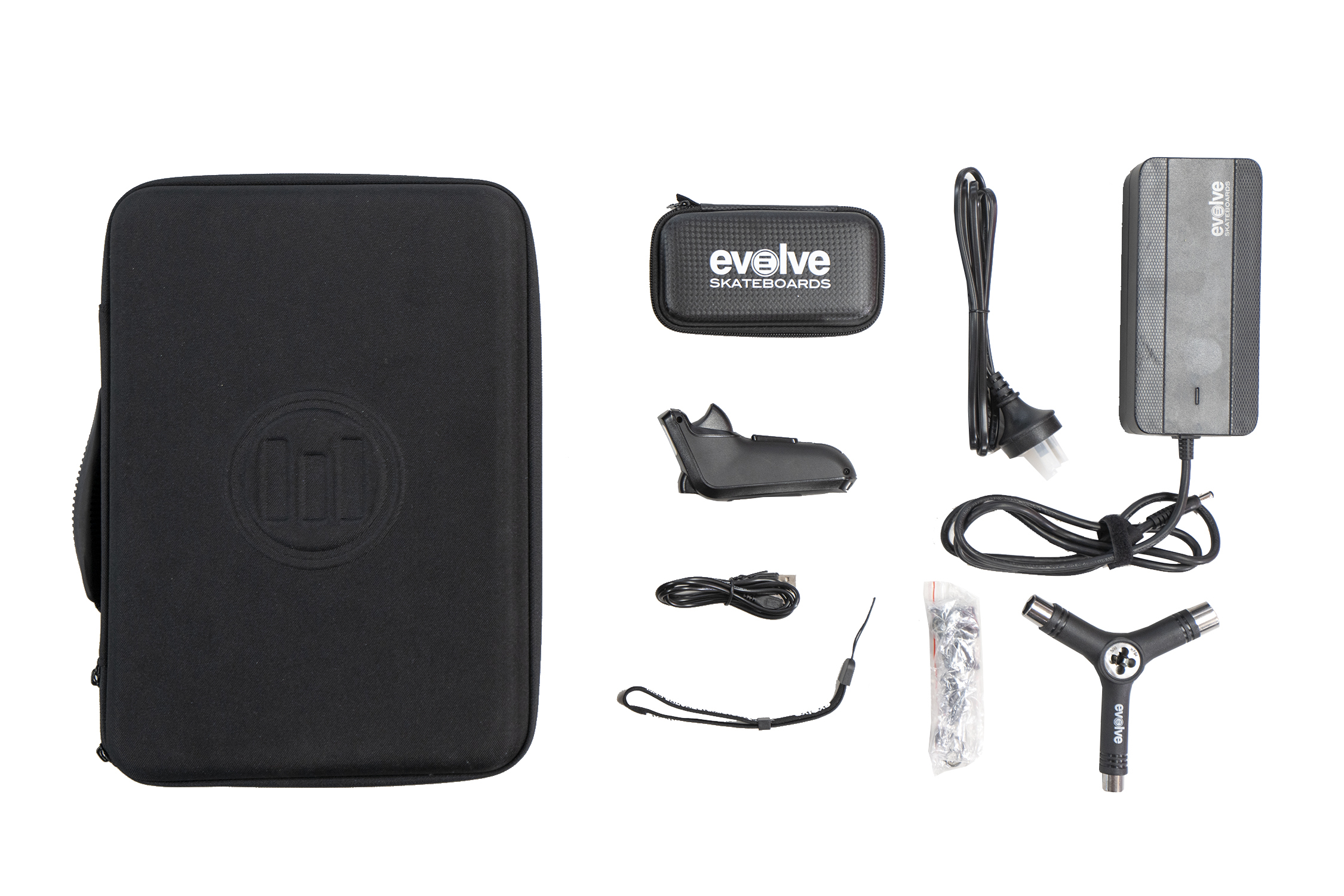 What Are Riders Saying About The GTR All Terain
100%
of reviewers would recommend this product to a friend
| | |
| --- | --- |
| Quality | |
| Performance | |
| Technology & Features | |
Sooo much fun!
Picked up a 2-in-1 Bamboo kit with the 6" AT & ABEC 11 107s a couple of months ago. Hadn't skated in a while so started with the AT setup to get the hang of it. The torque is seriously impressive. Going from PRO to GTR is night and day. AT is awesome for commuting but you don't get the same carve feel as street. Swapped over to the street wheels and damn! So much smoother plus the added benefit of higher average cruising speed and better range. My commute isn't that treacherous so they'll be staying on!
| | |
| --- | --- |
| Quality | |
| Performance | |
| Technology & Features | |
so far so great
I like the ease of use and powerful performance. I hadn't been on a skateboard for years but a couple of laps of a local park and I felt like a pro.
I haven't yet taken off the 25km/hr speed limiter because I want to have my first inevitable crash at a low speed. Wearing a helmet of course. I'm happy with that speed commuting to work on quiet streets and shared paths.
I weight 100kg but the GTR doesn't seem to notice. The controller is great. Super easy to figure out. Really responsive to tiny trigger movements. I've only run the street wheels so far but expect the ATs to be epic
| | |
| --- | --- |
| Quality | |
| Performance | |
| Technology & Features | |
really great board
love the board it's the best thing ive ever bought but didnt receive the free accessories pack with my purchase which was disappointing
| | |
| --- | --- |
| Quality | |
| Performance | |
| Technology & Features | |
Evolve Skateboards Australia
Hey Rhys,
Thanks for your feedback.
Looks like you just missed out on the Christmas Promo, we started from the 1st of November.
If you have any questions or concerns, please don't hesitate to get in touch with us directly.
Regards
Amazing board
I first met Jeff at Niseko 2014 while snowboarding,he showed me his range of boards and straight away I had to have one ,so I bought the Gen2 Carbon AT and was hooked.Fast forward a few years im totally stoked with my new Bamboo GTR . All i can say is absolutely amazing.great product soooo stoked!!!!
| | |
| --- | --- |
| Quality | |
| Performance | |
| Technology & Features | |
Great Fun
The board is quite fun and enjoyable. I am edging towards the upper weight limit and it handles it brilliantly and including hills. A bit of clarity where it can be ridden in NSW could be helpful.
| | |
| --- | --- |
| Quality | |
| Performance | |
| Technology & Features | |
Customers Who Bought This Item Also Bought