Your new GTR Bamboo All Terrain
Fast Charger
R2 Remote, leash, remote case and charging cable
Accessories carry case
Y tool
Spare screws set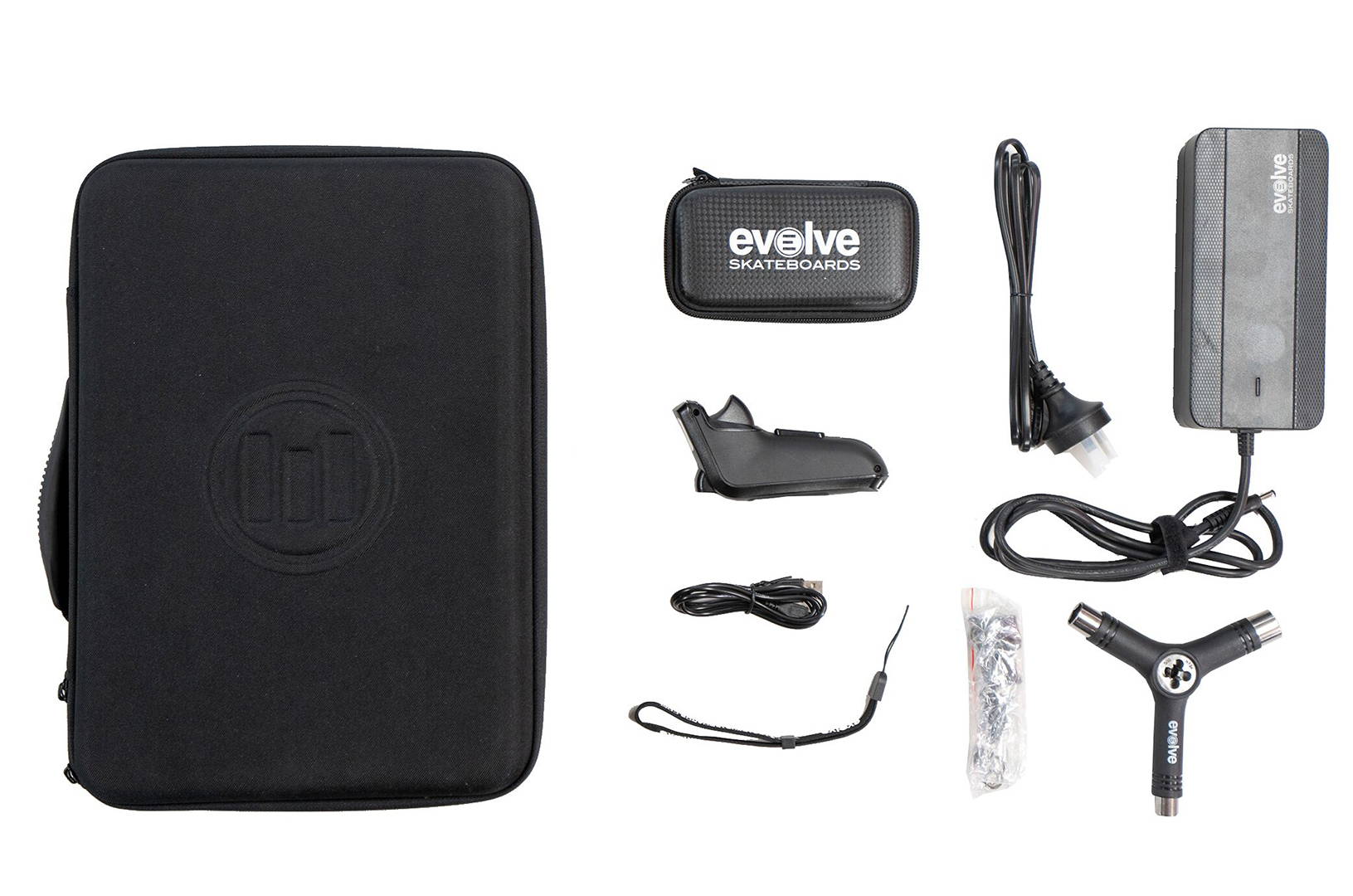 What Are Riders Saying About The GTR All Terain
100%
of reviewers would recommend this product to a friend
| | |
| --- | --- |
| Quality | |
| Performance | |
| Technology & Features | |
Worth every cent!
Have had the board now just over a week. First evolve board and I'm glad I made the decision to go with these guys after having bad experiences with previous hub motor e-boards.
I use this bad boy every day to get too and from work. Really comfy under the feet, the 97mm wheels roll over everything in my path 👌 a lot has gone into this board and you can definitely tell when your on it cruising down the street.
Still early days but so far this board has blown my expectations out the water!
| | |
| --- | --- |
| Quality | |
| Performance | |
| Technology & Features | |
Amazing experience!
I am blown away at this boards design and quality is top notch. Oh and she packs a punch to first time on the board nearly went flying from under my feet haha! so far cannot say anything bad about it. In love with my GTR!
Thanks Evolve!
| | |
| --- | --- |
| Quality | |
| Performance | |
| Technology & Features | |
Bamboo GTR Street
Only had the board for a week and have already ridden about 150km. Look forward to finishing work every day to go for a ride. I'm amazed at the range. Advertised as 50km range, but I'm getting around 55 - 60km per charge. Really impressed with everything about the board. Love it!
| | |
| --- | --- |
| Quality | |
| Performance | |
| Technology & Features | |
2ND TO NONE
I have been with Evolve for over a year now, this is my third Evolve board after the GT carbon street and AT models. What a difference! Not only are Evolve top of the line already, you won't find a better board out there when compared to the GTR range. The specs on the GTR boards are 2nd to none, the range, speed (I mean seriously ahaha) and feel is unlike anything I have experienced. Overtaking lime scooters and bike riders is something you can't do without an Evolve board. Thus, I have once again bought another board for no other reason than my love and appreciation for the company, their products and customer support. If you are thinking of upgrading from previous generations or are new the Evolve, I could not recomend taking the leap and purchasing a GTR! :)
| | |
| --- | --- |
| Quality | |
| Performance | |
| Technology & Features | |
Customers Who Bought This Item Also Bought