Your new GTR board!
Fast Charger
R2 Remote, leash, remote case and charging cable
Accessories carry case
Y tool
Spare screws set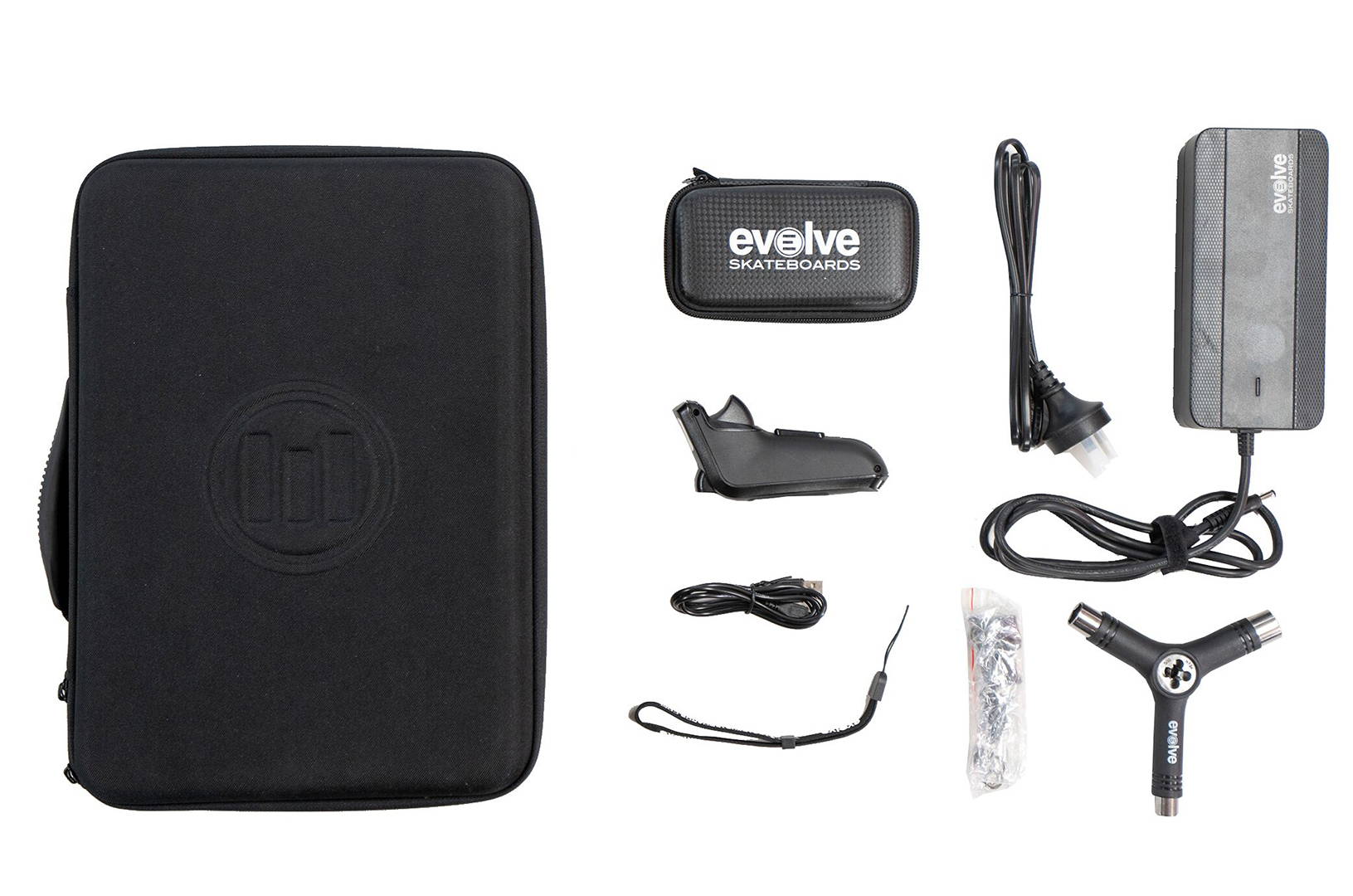 What Are Riders Saying About The GTR All Terain
I recommend this product
Hard to beat
Best mileage and reliability. Nil issues so far.
Great board - now that battery problems sorted
Thanks Team Evolve for replacing the defective battery (under warranty). It's great to have a board (Carbon GTR) that goes faster and further than my limits! Managed 40 kms with 33% battery remaining. Also appreciate the team fixing the remote cover without being asked.
Good contact and updates throughout the repair process.
Definitely recommend Evolve boards (Carbon and Bamboo)
Rick
Perth WA
Customers Who Bought This Item Also Bought