Your new GTR board!
Fast Charger
R2 Remote, leash, remote case and charging cable
Accessories carry case
Y tool
Spare screws set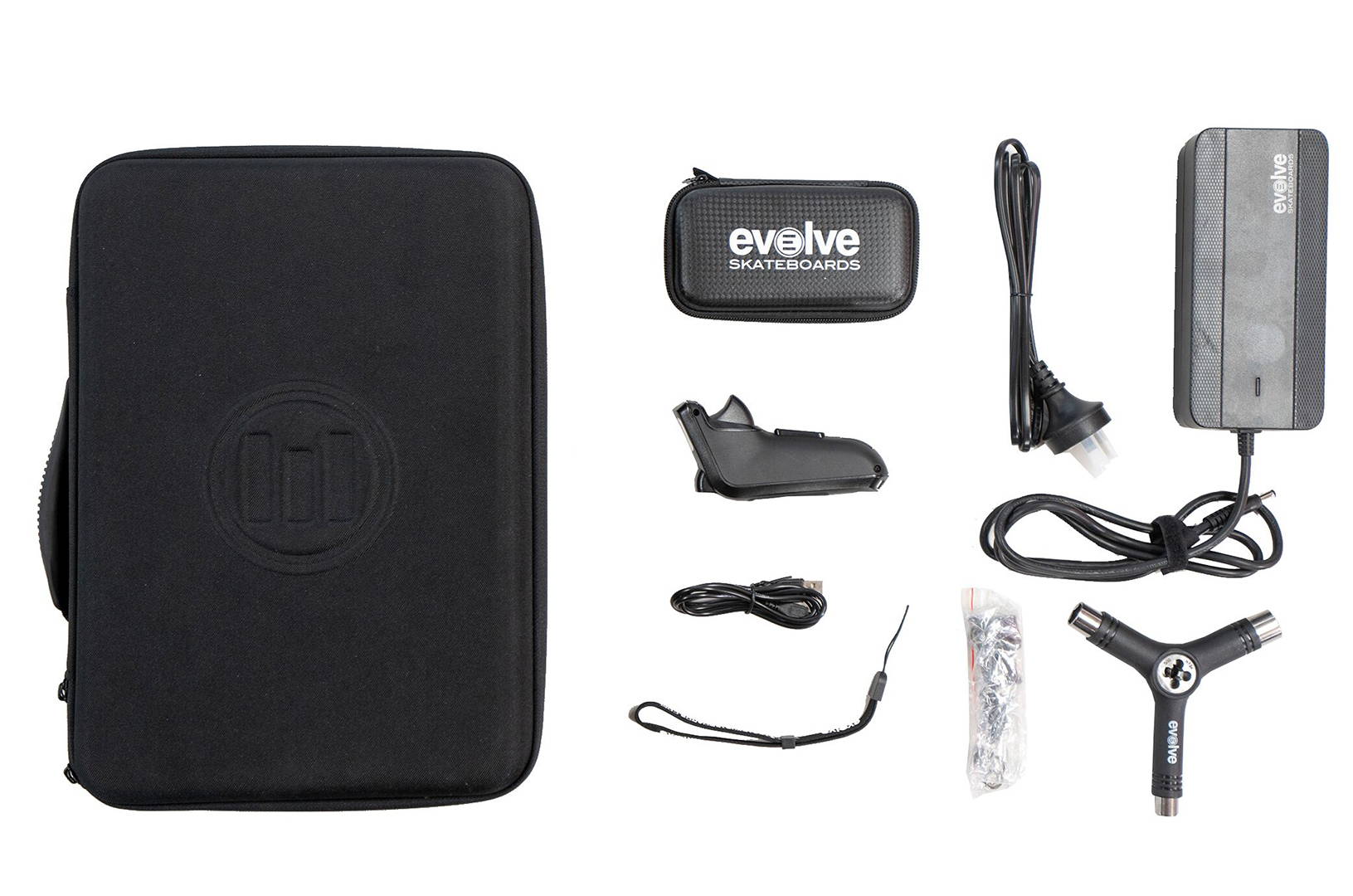 What Are Riders Saying About The GTR All Terain
Replacement Motor
A great quality motor and super fast delivery
Evolve motor replacement for GTX
Didn't have to wait too long for these to arrive, easy plug and play, happy with purchase thank you
Best Boards...
I ride 25km to and from work everyday on my board. When I have an issue it is really easy to call up and explain it to the Evolve Tech team. They quickly give me a solution or ask to send the product back for inspection. Super easy and nice.
Spare parts
Ordered and received a new motor to suit board .. Motor arrived quicker than expected just before Christmas.. Board was repair and returned to owner to enjoy over the Christmas break .. Thanks again for the service and prompt delivery .. Would recommend your spare parts department .
Derek ..
Warranty Repair for my Carbon GTR
I brought my Carbon GTR in for repairs just before Christmas. I didn't catch the name of the young fella that helped me, but this has to be some of the best service I have ever received. The repairs were tricky apparently, but the service guys were keen to get my board going again and absolutely nothing was a problem. I got it back a a few hours later after it had been tested, with clear explanations of what the problem was and how it had been fixed. Happy as!
Seriously very happy with how I was looked after as a customer.
Customers Who Bought This Item Also Bought